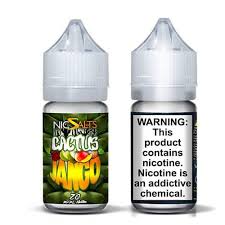 Cactus Jango By Vango Salts
Cactus Jango is one of VanGo Vapes' crown jewels. Released in 2017, it came out of a challenge to stand up and be a fruit flavoured vape like no other. Containing unique fruits like Jackfruit, Lychee and Cactus with popping flavours like Strawberry and Mango, it is a full-mouthed flavour like no other.
If you like your Jango a little cold, check out Jango Chill! A new twist on a classic flavour, mellowed out with a touch of coolness.