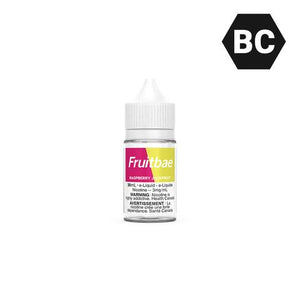 Raspberry Jackfruit By Fruitbae Salts
FORMERLY KNOWN AS SORBAE
Jack up your taste buds with the new Raspberry Jackfruit Fruitbae, a sour blend of tart red raspberries and tropical sweet jackfruit come together in this perfect summer flavor! Kissed with a chilled exhale to keep you frosty all day long!
Finished with a cool exhale.
Fruitbae Salt E-Liquid is NOT intended for use in Sub-Ohm Tank systems. Fruitbae Salt E-Liquid is intended for small pod systems. 
60% VG 40% PG