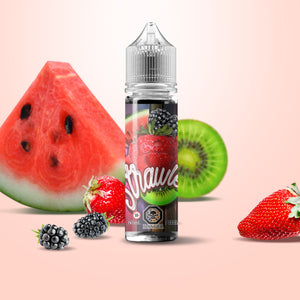 Strawlen By Vango
Strawlen is the flavour from our inspiration to create that perfect strawberry flavor with the best complements we could find. We wanted to create a fruity vape juice flavor that could be as juicy as possible!
We went ahead and combined our perfected Strawberry, the freshness of Watermelon, the tartness from Kiwi and used hints of Blackberry & Saskatoon berry to create the perfect mixture. 
If you are looking for a plain strawberry, check out our House of Fruits Strawberry!
VG Ratios:
0, 3 and 6mg - 70% VG
12 and 18mg - 65% VG
All salt variants - 50% VG